Around 200,000 domains are registered everyday. Because of internet now whole world is open for you to sell your product and services. Not everyone know how to make a website, mobile app or have a powerfull webserver. You should approch them and get new sales.
Whois Databases Plan Starting from $22 – 1500 INR
Popular Whois Database Plans
We provide variety of database plans. Some of them are below and you can visit our Pricing page to know more about them.
Global Whois Database
$35/mo

30 Days
USA Whois Database
$22/mo

30 Days
India Whois Database
$22/mo

30 Days
Detailed Records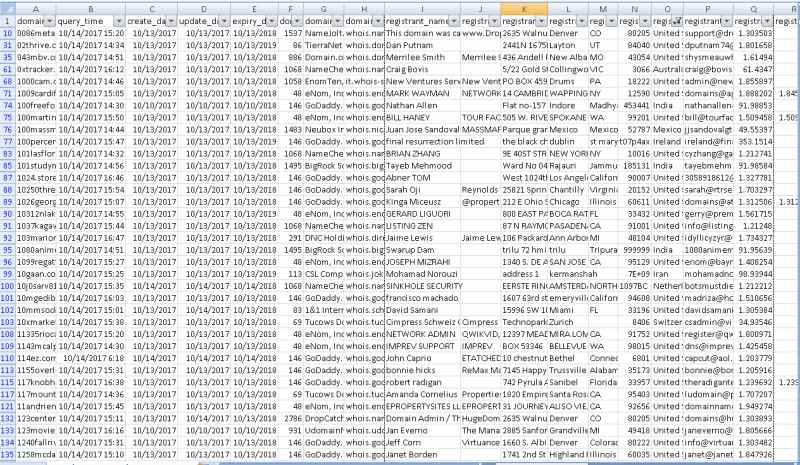 Database contains the following information (if provided by the domain owner):
Domain name
Registration date
Expiration date
Registrant's name, address, email, fax and telephone numbers
Administrator's name, email, fax and telephone numbers
Tech support person's name, email, fax and telephone numbers
Billing name, email, fax and telephone numbers